[California] Boiling Point 沸点臭臭锅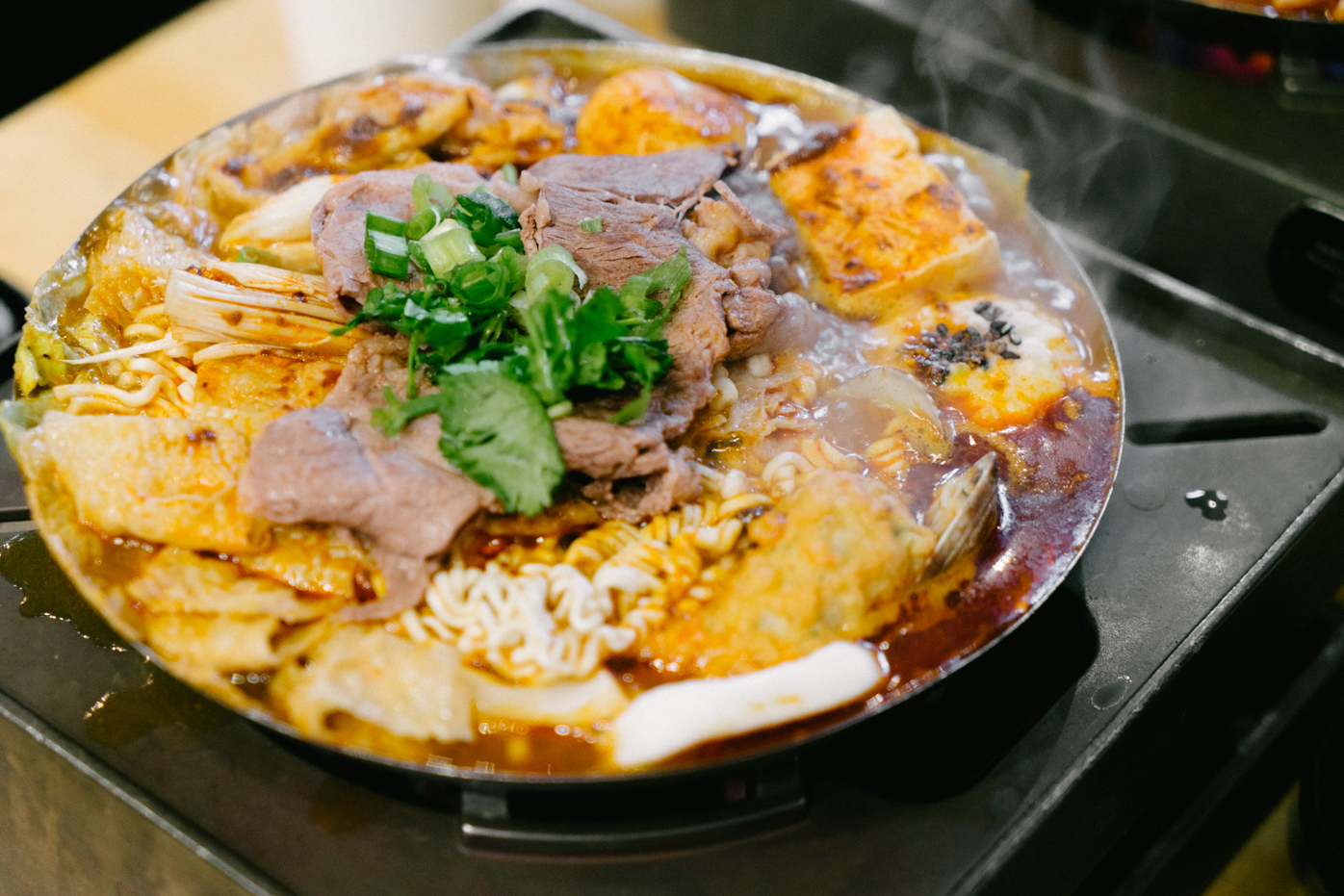 Categories: Hotpot, Chinese, Taiwanese
Locations: Multiple locations in both Southern and Northern California, Washington, Canada and China
Address visited: 18 W. Green Street, Pasadena, CA
Date Visited: July 2017
Price: $$
Hours: Mon-Sun 11am–11pm
For the most part, eating hotpot in China or Taiwan is a shared experience (eg. Little Sheetp Mongolian hotpot)—an opportunity for family members or friends to help each other with (or fight to death for) that last piece of beef or fishball.
Boiling Point, however, makes it a rather individual affair. Instead of picking one broth (or sometimes two) that everyone shares in a large pot, everyone at Boiling Point gets his or her own individualized pot from one of the following 10 choices (look below for menu). Boiling Point even obtained a patent for its special custom-designed hot pot base in 2013!
At this Pasadena testing kitchen location, they've rolled out the option of choosing your own spicy level (5 tiers from not spicy to flaming spicy). You may also further individualize your pot with additional add-ons (though their portions are pretty decent). Every pot comes with some sort of protein (angus beef slices, seafood, pork, or tofu) along with a variety of hotpot-friendly veggies and mushrooms (eg. Napa cabbage, enoki mushrooms). Every pot comes with a bowl of rice too.
My favorites are the Angus Beef Hotpot and Japanese Miso. Or, if you're into stinky tofu, their "Classic" has plenty of that plus pork intestines, quail egg, fish balls, and Napa cabbage, etc.
http://bpgroupusa.com/
https://www.instagram.com/boilingpointgroup/