[Brooklyn] Sunday in Brooklyn - Best BRUNCH in NYC!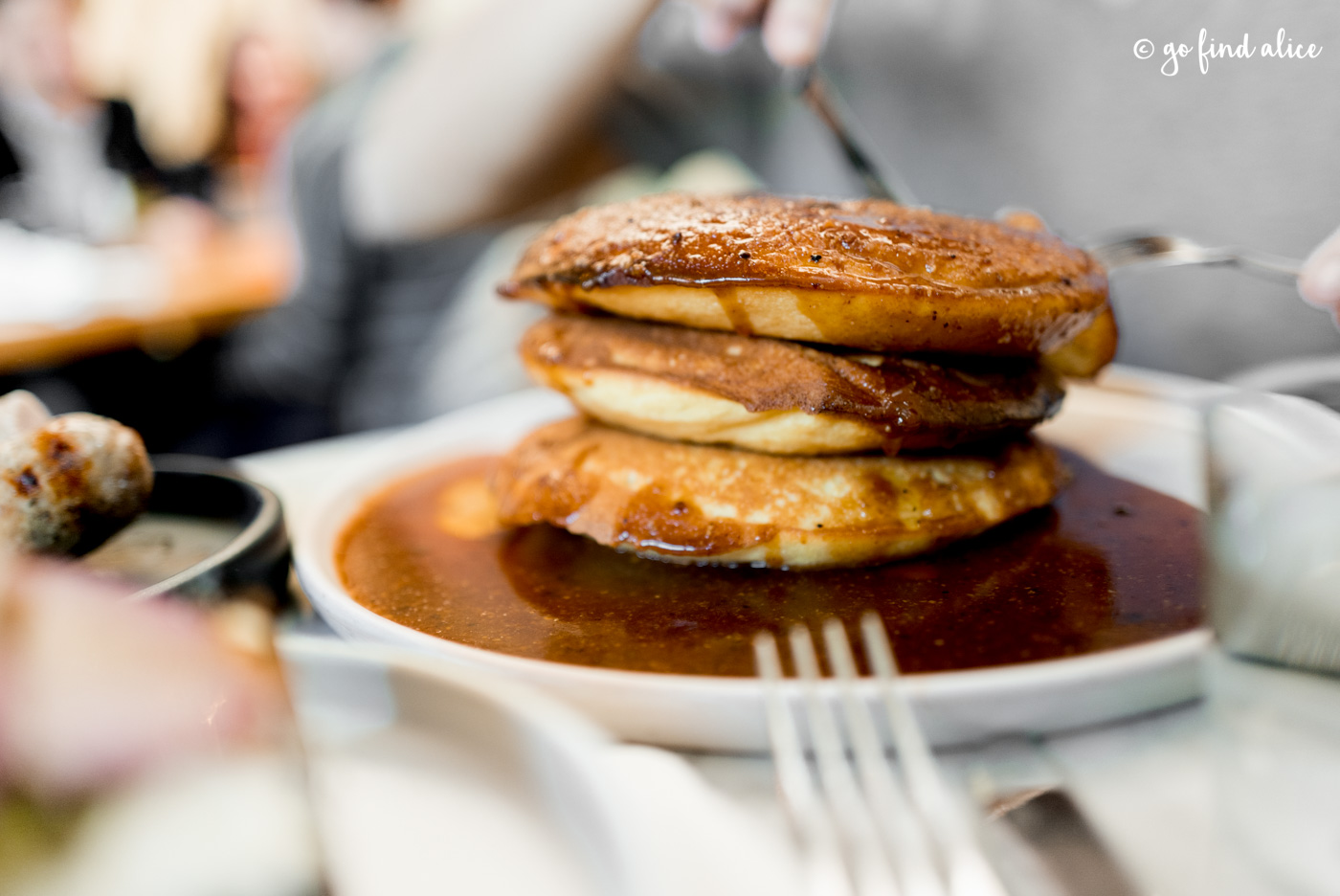 Categories: Brunch, American
Date Visited: March 2018
Address: 348 Wythe Avenue, Brooklyn, NY 11249 (Williamsburg) ~ around a 10 min walk from the Bedford Ave (L train stop)
Price: $45-60 for two / $18-$25 for main brunch entrées
Reservations: Brunch is almost only available on a walk-in basis with the exception of a limited number of early reservations for brunch via their website. They do take regular reservations for dinners and weekday lunches though. Check on their website! I strongly recommend coming early, making a reservation or visiting on a weekday, but if not -- a 1.5 hour wait IS WORTH IT (which I almost never say).
Thoughts: I have found my favorite brunch spot in NYC! :)

Sunday in Brooklyn is the kind of restaurant you'd never be able to find in Manhattan... and the sort of brunch place that makes it worth a trip across town. It is filled with everything you'd ever want from a great Sunday brunch: phenomenal food, great drinks and cocktails, friendly hip staff and a cozy vibe that makes you want to stay there forever. With plenty of sunlight spilling through its large paneled windows, the restaurant looks like a perfectly designed Pinterest feed; original, eclectic but flawless and pleasing. There's plenty of rustic charm and it reminded me a little of L.A. --- white stucco walls, timber ceilings, marble table tops and geometric shapes; while it may sound a little pretentious, trust me it's not. Sunday in Brooklyn made it work and is worth all the hype you've heard.
"From veterans of Eleven Madison Park, Catch, and Sadelle's, Sunday in Brooklyn combines a market, bar, coffeehouse, and sit-down restaurant into one all-day spot." - Thrillist
Recommendations: Food-wise, I really don't think you'd go wrong with anything on the menu but definitely order their signature malted pancakes. I'm usually not a fan of sweet brunch dishes, but this blew my mind. Thick and fluffy (oxymoron, I know), the pancakes were coated with a sweet-but-not-too-sweet were divine and "almost naughty." The turmeric bone broth was hearty and delicious; a great way to start the morning or afternoon. The ricotta avocado toast was fresh and on point.